Offering concrete coatings to customers is exciting. After all, concrete coatings are eco-friendly, durable, long-lasting, versatile, customizable, and low maintenance. Both residential and commercial customers love concrete coatings. As a CTi dealer, you'll be offering these amazing products seamlessly. Below, we'll go over some of the benefits of offering concrete coatings for your CTi franchise. To get started on our decorative concrete franchise opportunities, call Concrete Technology Inc. Southeast today!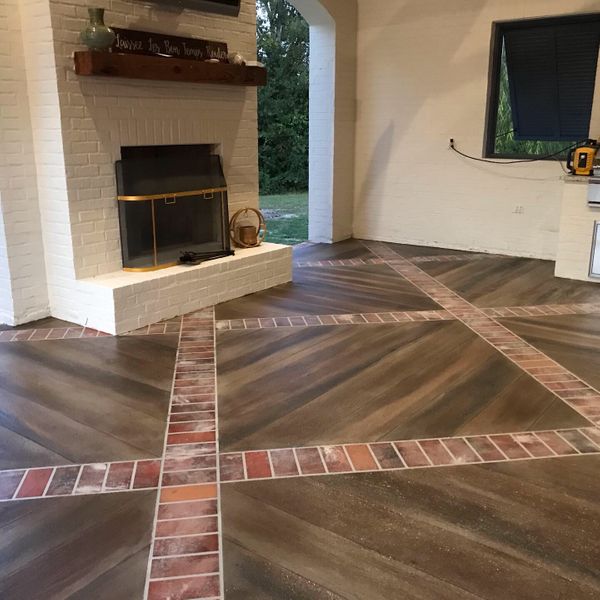 Growing Demand for Concrete Coatings
Concrete coatings are growing in demand, which is good news for CTi concrete franchisees. With the push for more sustainable building materials, the use of concrete is growing, making concrete protective coatings popular. They offer protection from wear and tear, resist moisture, spills, and stains, and are affordable.
Both Residential and Commercial Customers Desire Concrete Coatings
Both residential and commercial customers want concrete coatings, meaning that your customer base is unlimited. This is a great hedge for downtimes in either the home or the business markets.
Great Compliment to CTi's Other Business Offerings
As a CTi concrete franchise, you'll be offering a wide range of concrete services, including concrete repairs and maintenance, as well as concrete coating installations. With many applications, including concrete pool decks, patios, garage and basement floor coatings, and more, you'll be able to offer many services to your customers.
Amazing Results & Reviews
With CTi's high-quality coatings and proven installation process, you'll be set for repeat and referral customers. Once your territory is established and our marketing strategies kick in, you'll be able to provide your customers with everything they need to have beautiful concrete floors. Start your concrete company today!
Inquire About a CTi Franchise today!
CTi is passionate about helping you start your small business and helping you find success. We don't charge franchise fees, royalties, or other costs. You will be able to keep 100% of the money your business earns from day one, while having the support of our name recognition, advertising and web support, initial and ongoing training, and protected territory. You don't want to miss this great, easy-to-enter concrete franchise opportunity. Contact CTi Southeast today!

Six months into this I have collected over $65,000 in sales and am booked out for the next 6 weeks. Also hiring on my third employee which will allow me to start taking on even more work. This so far has been the biggest and best decision I have made in my life. Thanks, Kevin for the team you have there at CTi. Every single person in that building and helped me in some way to succeed! Thank you so much!
-Anthony

I just wanted to give Chuck a raving review. He has been such an incredible help to Rob and I! He always is willing to answer questions and help us problem solve. He always amazes us with his knowledge and recommendations. Nights, weekend, it really doesn't matter he has been there. We really appreciate him and wanted CTI to know! Thank you!
-Amanda

It was great meeting you all in person! It was also encouraging to learn more from the BEST on how to START the business, APPLY the system, utilize RESOURCES available to us, and how to be SUCCESSFUL on this journey. I enjoyed it all.
-Carisma

We're excited about the results from our first home show, our booth generated 40 inquiries that have already turned into six jobs for our Dealership. We're very pleased with the first three months of operation and looking forward to a great first full season.
-Gary
With CTI, you can provide your customers with everything from simple...to spectacular!
We provide all the tools to quickly get started without charging franchise fees, royalties or other costs. That means you will keep 100% of the money your business earns.